I know, 92 posts and I already have annoyances? I am getting all self-righteous before even the 100 mark?
Oh well.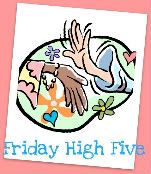 1.
Blogs with music
Normally I read blogs when either a) I am at work or b) the baby is sleeping. In either instance unexpected blaring music makes me very unhappy.
2.
Lack of paragraphs
Now, I am no English teacher and I do not claim to know
anything
much about grammar, but paragraphs are your friends. They are just easier on the eyes.
3.
Caps Lock
This goes for anything: blogs, email, fb, twitter, anything. Caps = Yelling. I don't like people yelling IRL either.
4.
Commenters who have nothing nice to say
Seriously, if you don't like the blog you can click away from it. Try it. See that ity-bity 'x' in the top corner of the screen? Click it. Good. Now you don't have to read blogs that make you so unhappy! Amazing! And I am not talking about followers that read the blog and just disagree sometimes. I am all up for discussions, but it the person that comes back week after week to say how much the blog sucks.
5.
Commenters who you can't reply back to
I didn't even know about this until
Angela mentioned it on her blog
. I cannot find the blog that ultimately helped me, but I know it is out there. I really like replying to my commenters, but without an email address I can't. And that makes me a Sad Panda.