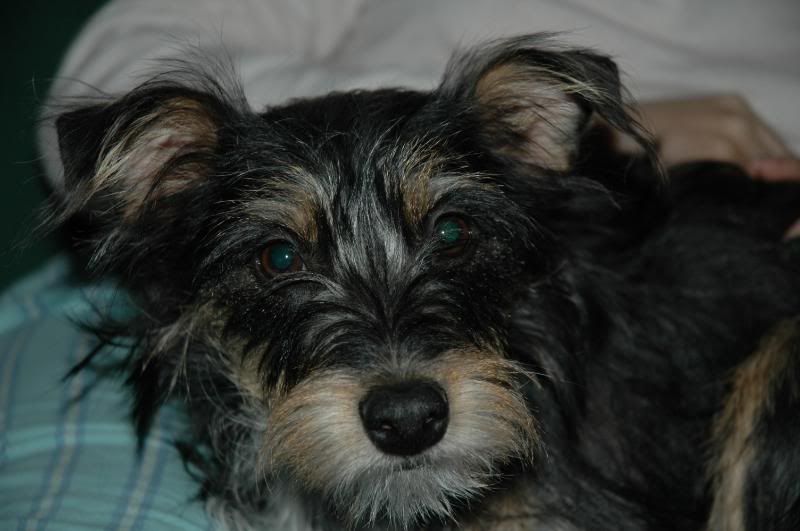 She is too cute.
Do you have any pets?!
I sure do! I have a mini schnauzer mix named
Penny
. She is a
very smart dog
. Although I rarely admit that. She is awfully cute, but awfully needy. I don't really do needy. I have a hard time when my kid is needy, forget about the dog. But I try to bring her to Maine on occasion so that she can run around the backyard. She is good enough that I just let her out into my backyard a couple times a day and she
rarely
runs away. And always returns.